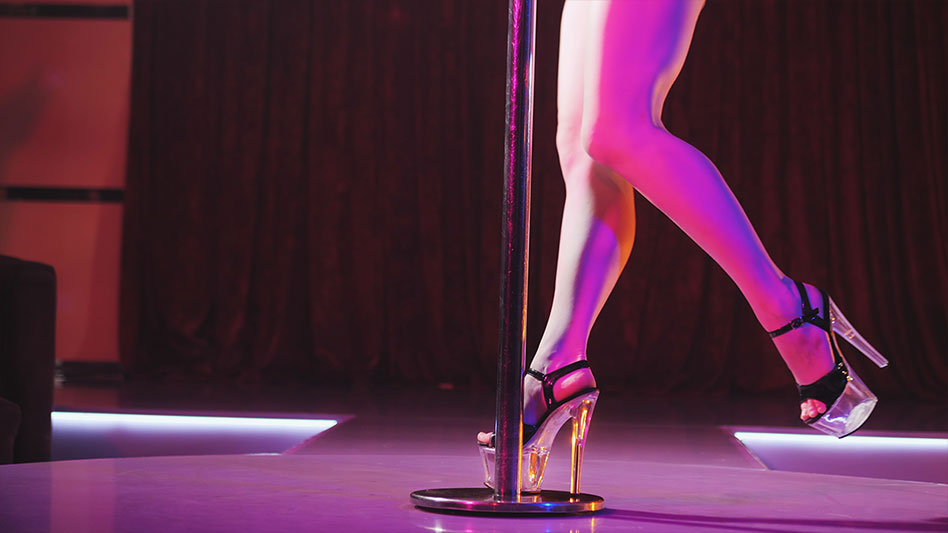 So you want to see some of that primo Grade A top choice stripper action here in Vegas? Can't say I blame you. There's some fly girls in cities everywhere (like Miami, LA, and you'd be surprised at the talent on display at some spots in Phoenix), but there's truly no comparison to the strippers in Vegas. Girls leave their home clubs and come out here to Vegas just to perform. Basically Vegas is the All-Star game of strippers. You'll find professional porn stars stripping between video shoots. You'll find C-list celebrities who just don't care and want to make cash off their body and their name. And you'll find girls with such unbelievable bodies you'll assume you died in flight to Sin City and the afterlife is a made up of a dozen platinum blondes, an Asian and a red head. So take in the stripper scene and enjoy.
There's just one thing. How do you plan on going? You're not pulling out that ride-share app now, are you? Na, put your phone away. Put it back in your pockets and forget you were about to make a cardinal Vegas strip club sin. I've got you covered. So here's the low down on what to do, and, what not to do, regarding getting to Vegas strip clubs.
Dress The Part
For the love of god, dress the part. Don't be the guy that shows up in a tank top or white t-shirt and backwards ball cap. I don't care if that's your style and you really want to show off your high school varsity baseball hat. You'll be let in (although some will make you take your hat off), but there's no way you're going to be let in as VIP. Unless people know you or your'e famous (are you famous? Your mother telling her parcheesi friends about you doesn't count), you need to dress the part. So put on some fitting pants and shirt. Do your hair, and ditch the ratty sneakers for some adult shoes. Nothing wrong with the other looks, but if you want Las Vegas strip club deals you need to dress for Las Vegas strip club deals.
What An Entrance
First impressions matter. And when it comes to a strip club it's all about your arrival. Being dropped off in a yellow cab isn't going to do anything for your stock. And an Uber isn't going to be that much better. Plus, both of these rides will set you back some cash, which means fewer drinks or dances for you in the club. No, you've gotta be smart about how you approach the strip clubs, which is why you need a limo. The club is going to charge you a hefty fee for arriving in a cab or a rideshare, because they promise those drivers that same amount for every customer they drop off. Pass the buck to the schmuck. Now that you know, you can do so much better.
Riding in a limo to the club will instantly set you apart from the non-limo arrivals. It's basically the private jet of road transportation. You don't need to try and book an expensive limo service either. Your pal here has the hook up, and will connect you with a complimentary limo service, at your disposal to help you get those VIP strip club deals. This will help address your how to get in Vegas clubs free question.
If You're Going To Do Strip Clubs, Do Them Right
When you're in Vegas you need the right approach to strip clubs. It's not tricky, once you know some of the ins and outs of what's going on. By dressing the part and by showing up in the right mode of transportation you'll already set yourself off on the right food. Just make sure to swing by an ATM before hitting up the clubs. Because those ATM fees will blow your socks off when you're checking your account balance. And with a free limo ride in Vegas service at your disposal, you can grab cash and arrive at your club of choice in true, VIP style.