Huddle up, guys. Time to give you all 'the talk'. Think of it as the bids and bees in g-strings talk. If you're here (as in on my site), then I know some of the reasons why you're visiting Vegas. You want girls. You want to meet them. You want to mingle with them. And you may want to bed them. I'm not the one to judge. Heck, anyone that's in the judging business probably shouldn't be here in Vegas to begin with. With that said you can't just go running down the streets, asking any good lookin' lass whether she'd accompany you back to your hotel one. Things are relaxed here, but that's a sure-fire way to end up in the clink. And Vegas or no, winding up in the clink is not how you want your stay to go. So let's go over some of the legal low down on what you need to know before making any kind of moves.
Legally Paying For Sex
Everyone has their price, but you can't just walk in and toss a handful of cash on the table. That's not how things work. This isn't 'Nam. There are rules (and if you don't get my Big Lebowski references we're gonna need to have another, serious conversation).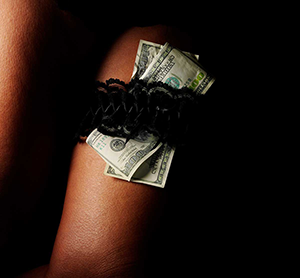 Prostitution and brothels are 100% illegal in the city itself. Now, just outside the city and you're in luck. And some of these joints are so closely touching that city line you could walk 50 feet one way and you'd face steep jail time for offering to pay for sex, and 50 feet the other way, and you'd be welcomed with open arms. It you're really gunning for some platinum bedroom action at a price, it's an option. Personally I like to recommend trying your hand at other methods of securing a woman and then, if all else fails, go this route. After all, there's something a bit more satisfying knowing you succeed in scoring a female in Vegas. Las Vegas brothels can be fun, even if you don't feel like getting down and dirty. It's chill, and you can kick back while your buddies do their thing.
The Massage Parlor
Sure, you could head out to the massage parlor, but why? Every town has a massage parlor. That joint where you give a wink, a nod, and a tip and the 50-year-old Asian woman giving you a massage will work your own tip. From Miami to Seattle and everywhere in-between you'll find this. Sure, the women in Vegas might be a bit better (although those Miami girls are fantastic, to be honest), but the point is you're not really getting anything special here, other than an inflated Vegas fee.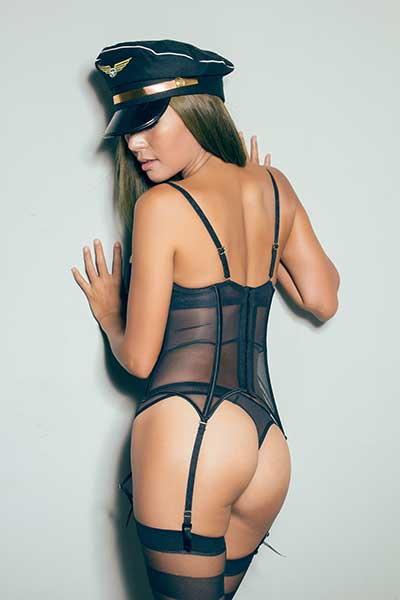 Outcall Massage
Now, if you do want a massage, I recommend skipping the massage parlor and instead booking yourself an outcall massage. With this a girl will come to your hotel room. It's far more comfortable in your room than in a parlor (trust me, putting on your clothes after they used NURU oil on your body is a quick way to ruin a good shirt). You can pick the girl, and it's a safe option (that might lead to some additional adult fun). Just don't go cruising Craigslist or other listing websites. You'll infrequently get what you want, the girl probably won't look like her photos, and it could be a cop. An outcall massage in Las Vegas is legal. But if you message and ask about throwing them cash for some extras, and it's sent to a cop instead, well, you'll end up at the station for the night where you better hope you don't get a massage from your bunkmate.
Escorts
Have an event and want to show off? From high school reunions to needing a date for a wedding, hire yourself one of the Vegas escorts available. You'll have the best looking date of anyone there. And best of all, you can personalize your date to act like your girlfriend or anything else you might want.
Private Strippers vs Strip Clubs

Strip clubs are fine. It's overpriced, the drinks are weak, and you'll spend way to much money. But if you want the atmosphere go ahead. With private strippers you trim away the bloat and BS, leaving you with a private stripper who is there just for you.
There's Always Something In Vegas

Really, the beauty of Vegas is there's something for everyone. Massages, escorts, brothels. It's all here in some shape or form. You just need to make sure you stay on the right side of the law. As long as you do that, I can promise you'll have a heck of a visit.