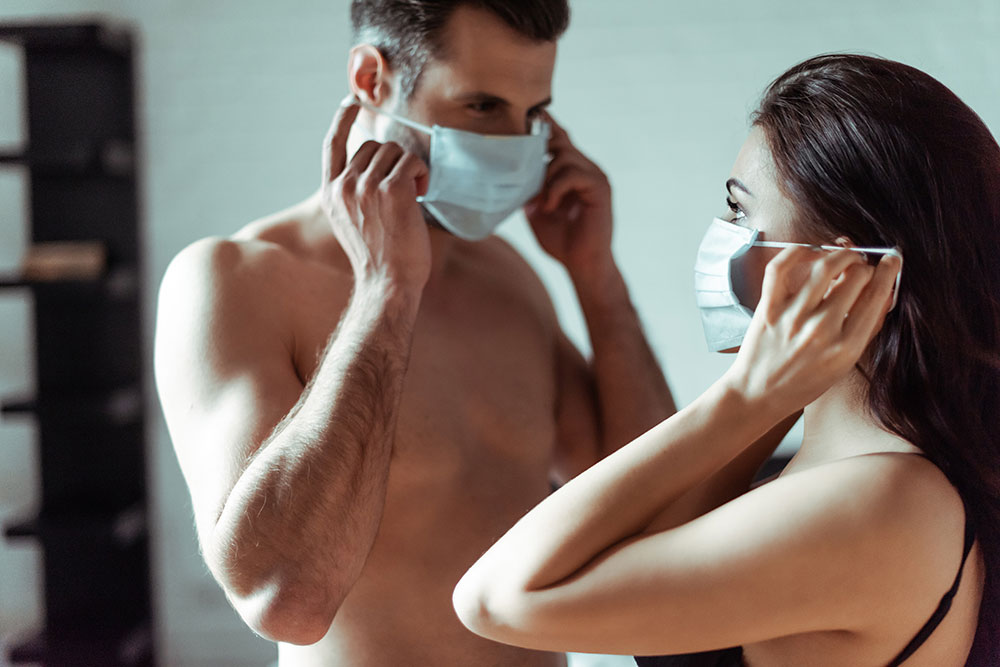 Ah, COVID. It's like that one person at dinner parties that always lingers way past the time they should have departed. You've dealt with COVID in your way, as have I and, well, I guess everyone else around the world. Vegas itself has dealt with it. It was a bit strange at times during the last year. Walking out, about the strip with few visitors about and much of the downtown area closed. Now, the selfish part of me enjoyed parts of it. But The Strip without visitors is like a strip club without strippers. Sure, there's some freedom of space, but a key element is missing. If you're prepping a bachelor party in Las Vegas there's a good chance there will be some kind of COVID situation going on. So here's what to do to plan your Vegas fun around COVID.
Situations May Vary
Now, as I'm writing this now things have, for more or less, gotten back to normal. Strip clubs are open, you can get lap dances, body rubs, hit up casinos and take in your Las Vegas adult entertainment as you normally would. With that all said though I wouldn't doubt if some restrictions came back.
So I'd actually recommend planning on there being some regulations and restrictions upon your arrival. That way if there aren't that's great, but if there are you're already prepared for it.
I doubt there's going to be any complete shutdowns. So you don't have to worry about that. But mask requirements may very well be a thing. Are masks annoying? Hell yes. But should you wear it if a business requires it? Hell yes. Throwing a stink about it isn't going to do any good, and the thing about Vegas is word travels fast. Get kicked out of one strip club for not listening to the mask rules, and you'd be surprised how quick other strip clubs will hear about it. Just go with the flow and if there are established rules follow the rules. That's the best way to enjoy a Vegas stripper and the other kinds of Las Vegas adult entertainment.
If you complain, throw a fuss, and get kicked out, I've got news for you. When the next strip club you go to doesn't let you in because they were informed by other clubs of what happened, your friends aren't going to wait outside with you. They're going to go inside and have a good time. Sometimes it's just important to know what battles to pick, and this isn't one of them.
Vaccinated vs Unvaccinated
So you'll find signs around town saying if you're unvaccinated you still need to mask up. For the safety of others I'd say please do so, but I've lived long enough to know people are going to do what people are going to do. It's also one of the many reasons why I'm starting to see full-time mask mandates coming back for everyone. Instead of picking and choosing it's masks for everyone.
Sometimes trying to figure out who is or isn't vaccinated is like pig 'rastling'. Looks a lot easier than it really is (and a greased pig is pretty damn hard to wrangle down).
Are there any real differences in vaccinated vs unvaccinated right now? As a visitor not really. Workers here are starting to be required by their employers, but that doesn't concern you. So how does it impact you? Again, there's no changes yet, but I'd bet a fat some of cash there will be some changes in the coming weeks and months.
I absolutely can see a time when there will be some locations that require at least a first dose of the vaccine. There are already cities around the country that require it. So, if you are vaccinated make sure to bring your vaccination card. I've got mine laminated. Why they decided to give us these oversized, bulk cards that break down with any moisture I have no idea. Like common CVS, I'm around alcohol and strippers my share of the time, so there's always the chance of things getting wet. I'd also snap a picture of the card and even a pic with you holding the card, but save these in a protected folder on your phone. I've been told there's some important info on these cards, and you don't want to lose it or have it get out.
I like to point to Disney World as the golden god of all things safe. Disney doesn't screw around with safety and security (Disneyland was closed down for so long more because of the California mandates more than Disney wanting to do so). And Disney World is requiring everyone to wear masks at all times in parks now. And if Disney is doing it there's going to be other tourist destinations that do it to. So don't be surprised to see this.
What about body rubs and personal strippers? They are independent contractors and don't want to play games with getting sick, because that sidelines them for weeks. So they are going to be extremely picky. They might ask to see your vaccination card. All I can say is don't fake your card. Not only is that illegal but it can mess with these girls' way of making cash. So just be cool with it and you'll have a good time.
Have Fun, There's Still Things To Do
Vegas isn't shutting down any time soon, so have fun. If you want to make the most of it I'd say get yourself that shot, but I'm not here to tell you what to do. Just know some girls might not be down with performing and interacting with unvaccinated people. Other than that, most of Vegas will be open for you.