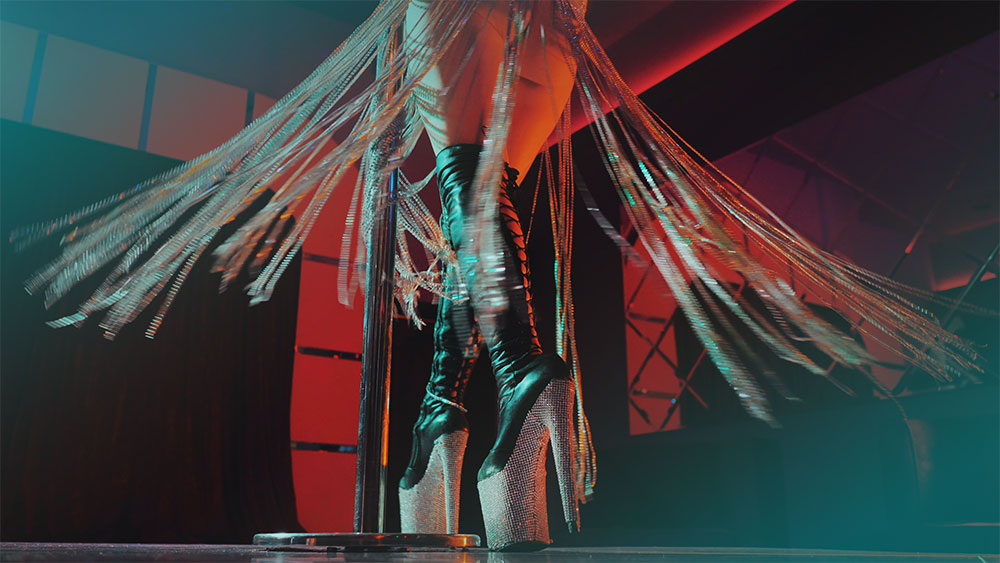 It's been a quiet here in Vegas for the better part of a year. Too quiet. I'm not an everyday patron of The Strip, but I've always enjoyed the timely walk around town, just to take in the scene. Lately it's been strange. Pretty sure I saw a tumbleweed bouncing down past Cesar's. But now, things are starting to get back to normal. And by normal I mean strip clubs are opening up. Visiting Las Vegas without strip clubs is like taking your kids to a petting zoo without any animals. It's not all that fun. But with Las Vegas adult entertainment coming back you can once again begin considering your Vegas bachelor party, your summer vacation trip, or whatever else you've been looking at doing. I, personally, would say hold off until the middle of the summer, when concerts start back up and Vegas is in full swing, but if you've got an itchy finger and just need to buy your flight to Vegas now, here's everything I know about different clubs and what to expect.
Before We Go Further
Now, before I go further, I want to go over a few things. Mandates around the city are reducing, which is great new for all of us. However, every club is a bit different from the next. So while some clubs are doing away with the 6-feet social distancing requirements (more on that in a bit), others are waiting until the beginning of June or even a few weeks later to do that.
Just which clubs are doing that? Well, here's the thing about that. Clubs aren't openly discussing it. At least they aren't publicly posting it on their social platforms or websites. Why? Well if they proclaim social distancing will remain and the club next door says it's business as usual, guess which club you'll end up going to? Yup, the business as usual club.
And, what each club is doing is fluid. The strip clubs are doing what they can to be safe, but they also want to make money, so if others that do away with the social distancing completely start pulling in customers, the other clubs will follow suit. Best thing I can say is, if you have your eyes on a specific club, just shoot them a message on Facebook (most are excellent at messaging back quickly), or give them a call. Their social guidelines are fluid so just contact them before heading out. You'll be good to go.
So What's The Downlow On The Clubs?
Here's what I've got for you. Nevada's governor eased up on the COVID requirements for the entire state and nearly all businesses including, you guessed it, strip clubs. Now, your favorite strip club is able to open up to 80 percent of the fire code capacity. I'm going to go out on a limb and say you probably won't have much of a problem getting into a spot. It'll still be some time before Vegas gets back to the flocks of tourists, so I think you'll be good to go here.
Let's Talk About The Strippers
But what about the strippers? You probably don't want to go to a strip club where you can only watch a table dance, and you can't interact at all with the strippers. I don't know about you, but getting a lap dance six feet away just doesn't do it for me. Might as well just stay at home and fire up the ol' computer.
Thankfully, those rules have been changed. Now, entertainers that have received at least their first COVID shot (or their J&J shot) and have been vaccinated for at least 14 days can move inside of this six-feet window. In fact, they can get right back to how they were performing, although this rule will be a girl to girl rule. Some girls may want to give it more time, others will be down and ready to go.
Some girls who haven't been vaccinated can still perform though. They just need to have documented negative COVID tests on a weekly basis. And you better believe the health department will be all over the club's ass about this stuff. Clubs don't want to be blasted with fines for breaking these rules (they already bled enough money over the past year), so the rules will be enforced.
But What About Masks?
Even though the strippers Las Vegas has to offer can begin giving you a proper lap dance, they are sill required to wear masks. All entertainers and employees of the strip club will wear masks. As for you? Well, it is highly recommended for you to wear masks, although it is a requirement.
Also, don't be an asshole. If you're sick, or you know you have COVID, don't go to the club. Yeah, it sucks and is unfortunate that it can hinder your vacation, but bringing that into a club can spread to some girls, and the girls will then not be able to work for weeks.
The Sin Is Coming Back
For a while there sin had left the city. No strip clubs, strange hours for casinos, limited capacity restaurants. It was nuts. I can't tell you how often I'd arrive at a restaurant and be told I had to first make a reservation through their app before being let in. so I'd stand there, at the front door, downloading and fiddling with the app. After 20 minutes of figuring out their bad application design and setting up the reservation they let me in. But hey, I get it. Strange times. But those times are, at least I'm hoping, coming to an end, and now you can get into the clubs and see the Las Vegas girls you've been missing.