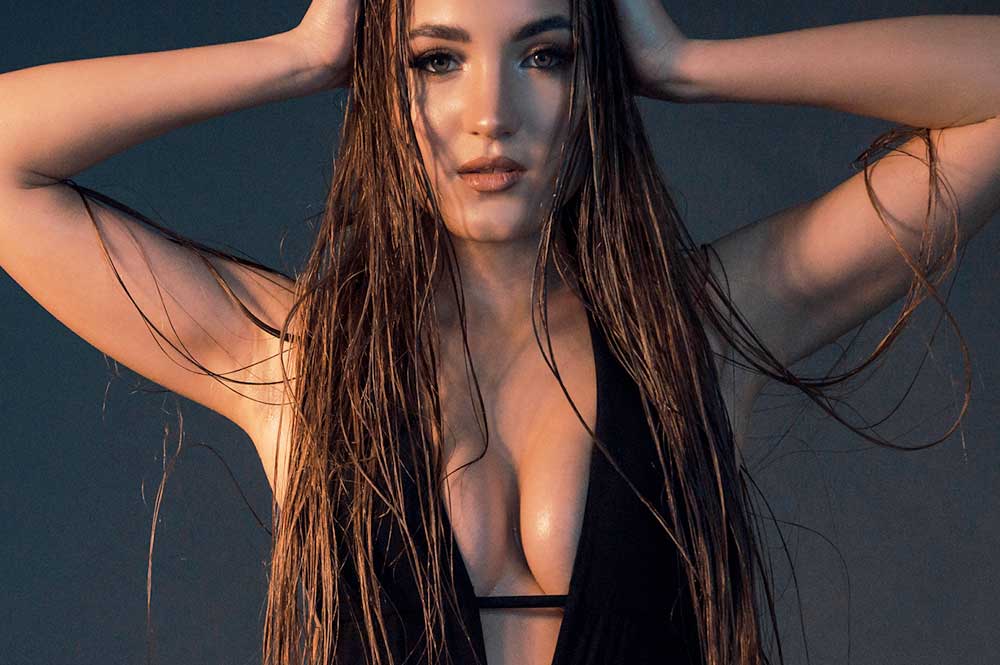 Do you remember Slip-N-Slides as a kid? Yeah? Did you have fun? Me neither. Parents always put those things on the worst parts of the lawn and I ended up sheering my arms with rocks and whatever else the "adults" forgot to move out of the way. Half-assed parenting, if you ask me. Wouldn't you rather have the whole ass? As an adult whole ass is the way to go, especially if you decide to take the kiddy Slip-N-Slide and upgrade it to satisfy your wildside. What exactly am I talking about? A NURU in room massage Las Vegas experience, that's what.
Okay, What Is a NURU Massage?
NURU is a kind of massage, but it's unlike any other massage you've ever had before. First, a special kind of massage oil is used. It is thicker and far more slippery your standard massage oil. It is designed to help facility the movement of body heat from one person to the other. And because there will be two bodies rubbing against one another it has to be thicker in order to avoid friction. Typically it is a seaweed based massage oil, but there are different variants to it.
The massage isn't simply a woman rubbing your body with her hands though. Na. Swap out her hands for her breats, butt, and, well, any other part of the body. Because let's face it, there's nothing more relaxing than some slippery boobs working out the tension. You'd be surprised as to how relaxed you'll feel after having a woman with impressive assets gliding up and down your body.
And that's exactly what happens. You glide. Because the lubricant is so thick and slippery it allows you to slip and slide all over one another. And you'll feel her body heat. It helps warm up the muscles, which in turn relaxes the muscles.
The first time I signed up for one I assumed I'd just get a kick out of some slippery boobage action going on. And yeah, I got that, but it really blew my mind how relaxed I felt when it was all said and done. I just kind of laid there and realized I hadn't felt that relaxed in months.
A Few Suggestions
Yes, you can go out to different massage parlors around town that offer NURU massages. Those are fine, but there is sometimes a clinical feel to the room. This is because the rooms need to be washed down from all the slippery oil that's used. You then need to get showered down and put your clothes back on. I've never liked that aspect of a massage. Getting dressed after. I'm still a little sticky from the massage oil, and all I want to do is relax and not deal with traffic. With an in room massage service you can have just that.
When the girl comes to your room you can relax after, order room service, heck, crack open a beer and watch the ball game. It makes everything so much easier. It's why I will always suggest having a NURU massage given inside the hotel, especially after Vegas a night out with the boys.
But, you should request a change of sheets to have on hand. You'll want comfortable, dry sheets, so when it is all said and done you're not laying back in a messy, sticky, and slippery mess. But that's just my opinion. You do you and have as much fun as you can.
It's Worth It. Trust Me
Move over Slip-N-Side, meet the Titty-Glide (patent pending). You might have ended up with a face full of dirt and pebbles while convincing yourself the childhood activity was fun. Well, there's no need to convince yourself getting a NURU massage Vegas experience is fun. Because when you're swapping out dirt and pebbles for boobs and nips, well, you'll be making up for all the fun you should have been having as a child. And isn't that why you come out to Las Vegas anyway? To act out fantasies you've had for years, if not decades?
It's a damn good time, if you ask me. It's silly and exciting and erotic and sexy, all at the same time. And with the kind of talent giving you these top-level exotic massage Las Vegas services, it's not something you can easily replicate anywhere else. Now it's just up to you to book the service and make it happen.